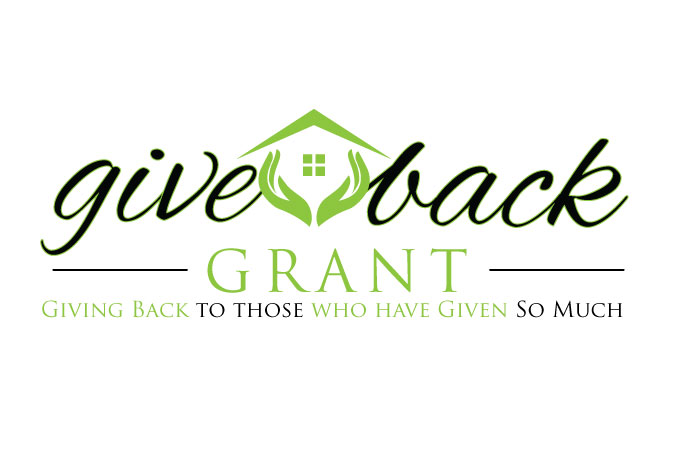 Our mission is to provide savings to our community heroes who selflessly provide their services to our communities every day!
The Give Back Grant FAQ's:
What is The Give Back Grant? The Give Back Grant program is designed to increase the amount of homes owned by public service professionals. Your Give Back Grant agent will help you finding the best home for you and obtain the lowest price they possibly can. Our team will take care of the purchase, the finance and closing for you.
Do GRANTS have to be repaid? NO. Grants that are available through The Give Back Grant do not ever have to be repaid.
Who qualifies for the grant? The Give Back Grant has expanded and is now offering the program benefits to many public service professionals, including: teachers. Our team is dedicated to giving back our services to those who help serve us in the communities that we all live and work in.
Can I only buy certain homes? NO. You are able purchase ANY home on the market, in ANY neighborhood you'd like, as long as it meets the guidelines of the loan approval.
Is there an application fee? NO. There is NO any application fee at all.
Are there any up-front fees? NO. There are NO up-front fees.
Is there a fee for using The Give Back Grant Program? NO. There is NO FEE involved in using the Give Back Grant program. Applicants can also save money because of lower fees charged through the various programs we offer. Plus, applicants may receive additional discounts on title insurance, home inspections and other services.
Do I have to live in the home for a certain period of time? NO. (Except for one or two of the down payment assistance programs that require a three or five year commitment.)
Will you pull my credit? NO. The Give Back Grant will never pull your credit as an applicant, nor access any personal financial information.
Is The Give Back Grant a Lender? NO. The Give Back Grant uses preferred lenders, we do not obtain, store or access your personal financial information and we also do not receive compensation from any mortgage loan transactions.
Can I buy with NO Money Down? YES. But restrictions may apply for some of the zero down programs you may choose. Your Loan Officer can explain the options.
Can I put more money down if I choose? YES. You can always put money down if you would like. Putting 20% or more down, will typically help avoid PMI and could help qualify for a lower interest rate.
Are there any income restrictions? NO. Your income must be enough to cover the payment. Some down payment assistance programs might have a maximum income you are allowed to earn in order to qualify for the assistance program.
What If I'm a First Time Home Buyer? Not a Problem. Many of the programs offered include first time home buyers.
Do I HAVE to be a First Time Home Buyer? NO. If you own a home you may still take up on all The Give Back Grant programs.
Can I use the program to refinance? YES. The national preferred lenders we work with offer very competitive rates, as well as terms and programs for the public service professionals.
Do you offer a qualifying refinance? YES. Public service professionals will receive amazing rates and terms when refinancing through our national preferred lenders.
What if I own another Home? Not a Problem. Owning another home will not limit you to using the benefits that The Give Back Grant provides.
What is the minimum loan amount? All applications are accepted despite the loan amount. Our Lenders are required to present loans regarding the individual state minimums, which is usually $10,001.00. Although, the lenders are required to meet all other regulations and a few of the lower loan amounts may not meet them, due to the individual borrower and loan characteristics.
What is the maximum loan amount? There is not a maximum loan amount whatsoever.
What will my interest rate be? We, as The Give Back Grant, do not set interest rates. Our preferred lenders will provide you with a very competitive rate based on your individual loan application and program. It will be altered by the Federal underwriting guidelines based on risk factors, and compensating factors.
What is a risk factor? As with insurance, underwriter guidelines have upward adjustments to the interest rate established upon certain risk factors. These can include but are not limited to: low credit, first time home owner, no rental history, high loan-to-value, short time job, etc.
What is a compensation factor? When and if possible, underwriters will use compensation factors to counter other risk factors in helping keep the rate low. These can include but are not limited to: long time on the job, high credit score, recent college graduate, large down payment, etc.
Can I get a high interest loan? NO. Our preferred lenders have to adhere to the Federal guidelines. Not offering sub-prime loans.
Is The Give Back Grant a government agency? NO. The Give Back Grant program is a private organization created by a licensed Real Estate Agent.
Do I need to use a Give Back Grant Agent? YES. Since our Agent Partners have agreed in contributing discounts, you must use a Give Back Grant Agent to represent you, in order to receive the full benefits of the program.
What if I already have an Agent? Have your agent contact our business office to potentially become a Partner of The Give Back Grant.
Get Started:
STEP 1: PRE-APPROVAL
You can contact me to schedule your consultation. Financial information is not mandatory at this time.
STEP 2: FIND THE PERFECT HOME Once and if you are approved, your agent provided through The Give Back Grant will work to help you find the perfect home for you. They will discuss with you your program options, including bank owned foreclosures, short sales and (if available) any of The Give Back Grant homes in your area. They will offer you with specialized lists of homes available and you can even visit the homes and take tours of the ones you are interested in. Through The Give Back Grant, you can buy ANY house available on the market, not limited to HUD homes.
STEP 3: COMPLETE THE PURCHASE Once you've decided on your dream home, your realtor will try to get the best possible price for the home while keeping your interest rate protected. Remember, we are representing you, the applicant, the public service professional, not the banks nor the seller of the home. You will get to have a home inspector of your choice and get to inspect the property for yourself as well before purchasing.
After your offer is accepted, your Realtor partner and Loan Officer handle all of the small details and hefty paperwork for you, including financing, inspections, surveys, appraisals, and more. Ensuring that you have a good closing along with a great, memorable purchasing experience.
Benefits:
Benefits of the The Give Back Grant Program:
Purchase

ANY

home on the market

GRANTS

up to

$xxx

Home loans for

applicants

NO

application fees

NO

up-front fees

NO

Broker fees for buyers

Preferred

interest rates

FREE

appraisal

(up to $545.00 credit at closing)

FREE

home buyer representation

FREE

access to (MLS) home listings

FREE

nationwide access to foreclosures

Discount

title fees